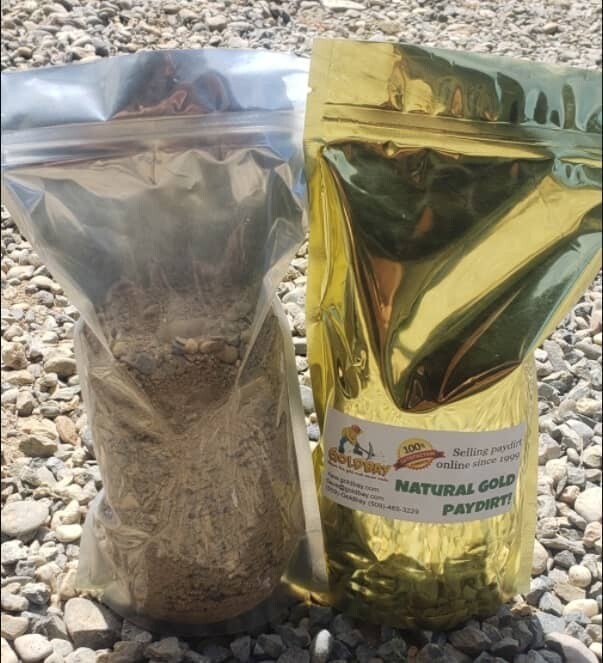 10 grams gold – Chunky Paydirt- 5 lbs
SKU 10g-5lb
Product Details
10 Grams of CHUNKIER gold Guaranteed!
Approximately 5# of PayDirt – This Paydirt bag of gold concentrates is guaranteed to contain at least 10 grams of BIGGER CHUNKIER gold flakes and nuggets and weighs about 5#. This gravel has been classified down and will contain rocks up to 1/2″ in diameter. This paydirt also contains much chunkier and more sizable gold nuggets up to 1.5 grams in size!


Once you have tried our paydirt gold concentrates you wont go anywhere else! Our Paydirt has been reviewed independently on Youtube and you can see that HERE and HERE and Klesh Guitars did a great review of my 1 gram bag
If you shop around you will see that our paydirt prices are very competitive and we have hundreds of reviews.

Every paydirt order is of course backed by our 100% money back guarantee for ANY reason.

Save this product for later