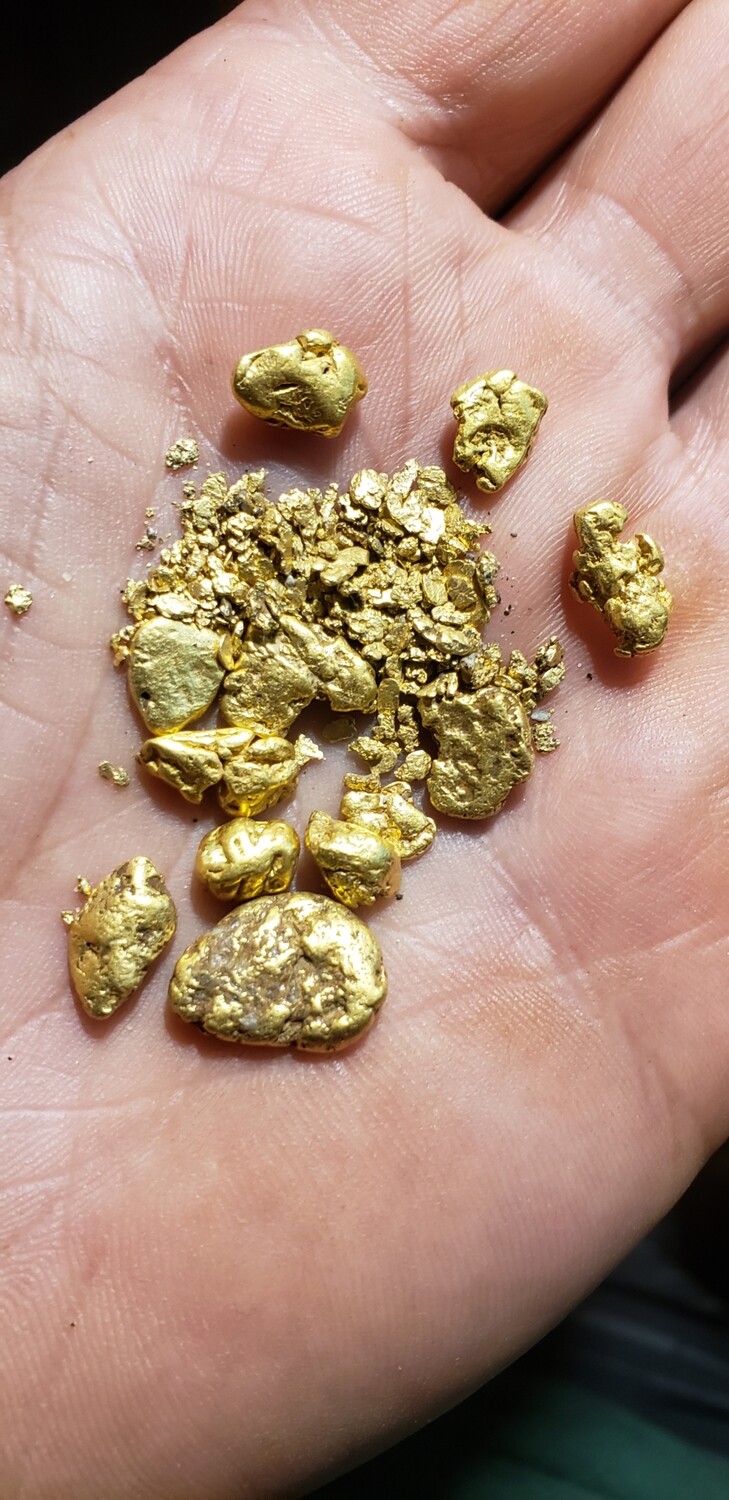 15 grams in 15lbs jug of paydirt
SKU 15g15lb
Product Details
Chunky Paydirt for sale15 Grams of Gold Guaranteed!
15# Plus PayDirt Sale – This 15 pounds plus JUG of Paydirt bag of gold concentrates is guaranteed to contain at least 15 grams of flakes and nuggets.
THIS IS RICH STUFF with much bigger gold overall.
13 of the 15 grams are #8 mesh and bigger, it's very likely you will find multiple nuggets over 2 and 3 grams in this batch!
Comes packed in a 1 gallon wide mouth plastic jug
You can use options to add more gold and bigger gold to you order!
If you shop around you will see that our paydirt prices are very competitive and we have hundreds of reviews.
Every paydirt order is of course backed by our 100% money back guarantee for ANY reason.
Save this product for later