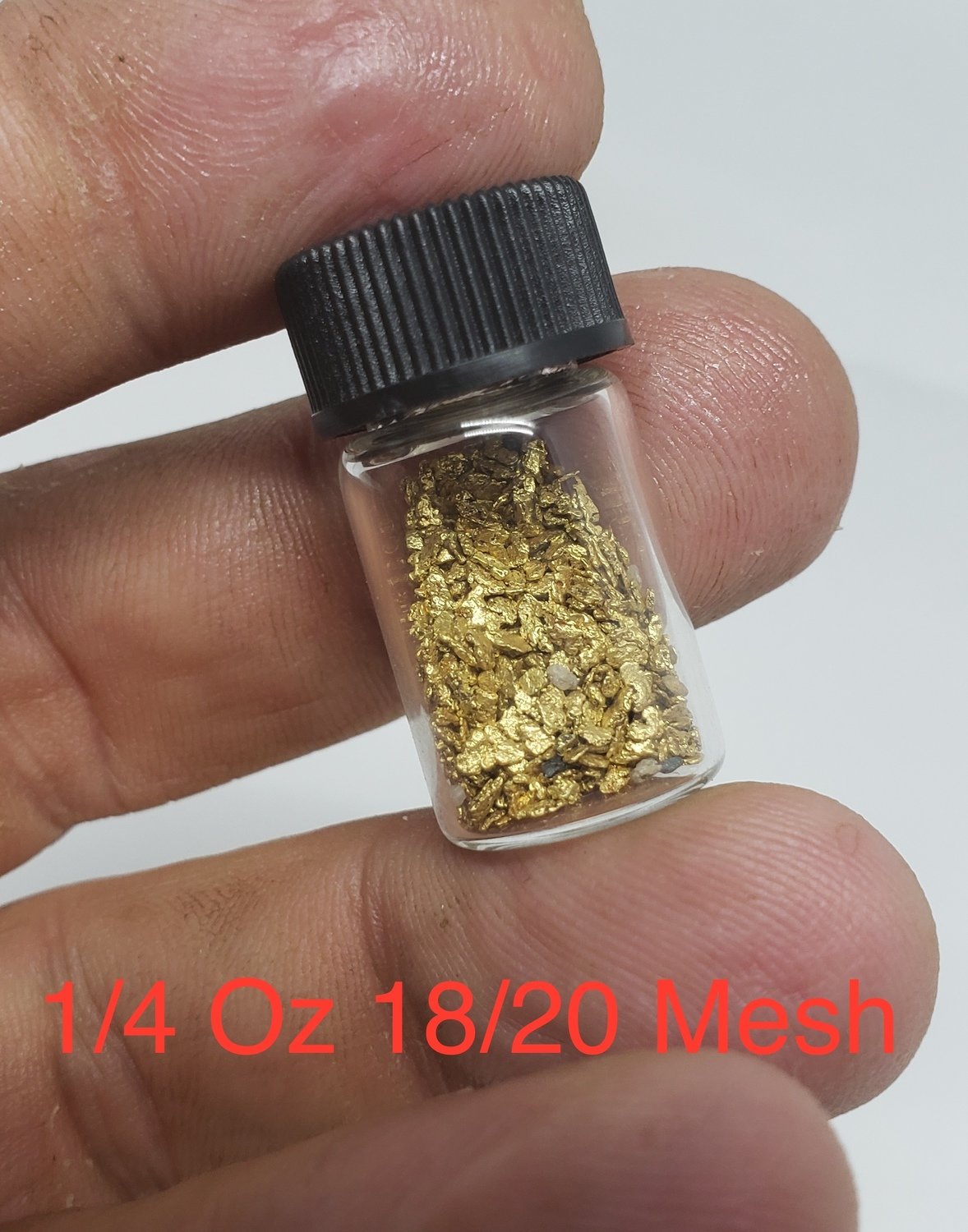 #18 Mesh Gold Nuggets - 1 gram of #18 gold
SKU 1g-18
Product Details
#18 mesh gold flakes are popular and widely used, there are aprox 40-70 flkes per gram.
Our smaller gold nuggets come from California, Alaska, Montana, Idaho and the Yukon
You can inquire about bulk quantities and wholesale pricing for our mesh gold. All smaller gold nuggets can be mixed and matched for wholesale purchases.
All purchases from Goldbay come with a 100% satisfaction guarantee or your money back INCLUDING shipping!
Save this product for later