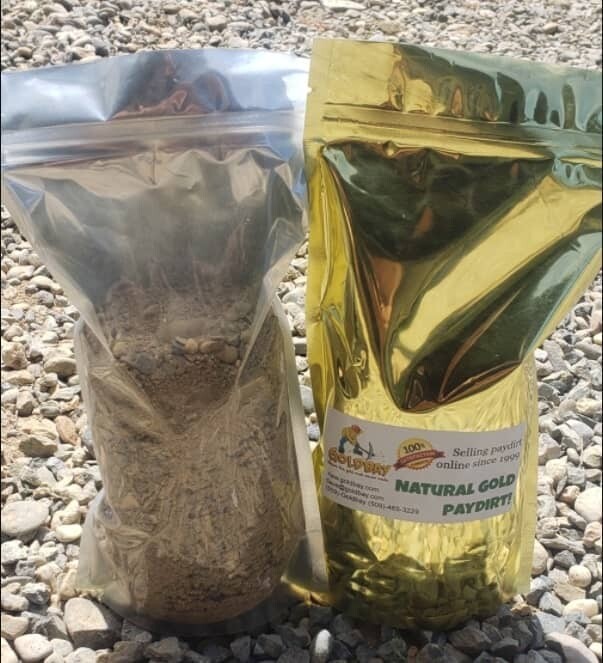 2 bags – Half Chunky – Half less than spot
SKU 2b-5050
Product Details
3 pound Paydirt for sale – Less than spot and 1 gram Chunky!
1 Gram of gold Guaranteed!
Approximately 3# of PayDirt – This 2 bag Paydirt combo has 1 bag of 1 gram CHUNKY paydirt and 1 bag of Less than Spot Paydirt. People have asked "Whats the difference?" and now you can find out for yourself!
The paydirt comes from the Merced River area and is in a 5 mil heat sealed bags.
Once you have tried our paydirt gold concentrates you wont go anywhere else! Our Paydirt has been reviewed independently on Youtube and you can see that HERE and HERE and Klesh Guitars did a great review of my 1 gram bag
If you shop around you will see that our paydirt prices are very competitive and we have hundreds of reviews.
Every paydirt order is of course backed by our 100% money back guarantee for ANY reason.
Save this product for later