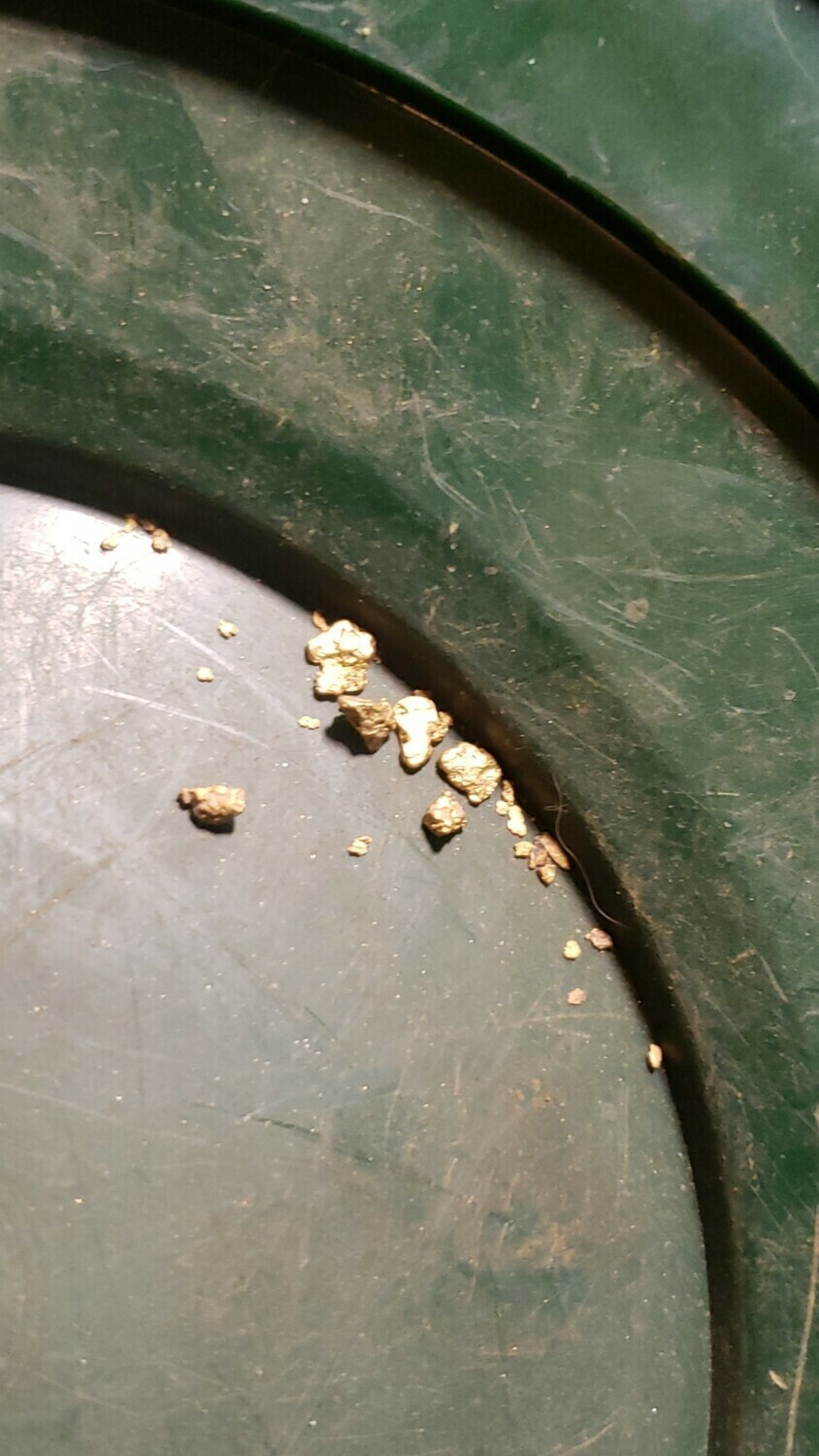 Almost impossible to pan Nome paydirt - 1 gram
SKU 00567
Product Details
Nome AK gold. Heavy black sand and flat gold.
1 Gram of gold Guaranteed - I am not guaranteeing you can pan it all out!
Approximately 3# of PayDirt – This Paydirt bag of gold concentrates is guaranteed to contain at least 1 gram of gold flakes, dust (down to 80 mesh) and small pickers. There is very heavy dense black sand with this flat gold and is virtually impossible to pan and get all the gold without getting some black sand as well. THIS IS VERY DIFFICULT GOLD CONCENTRATES. I ONLY RECOMMEND EXPERIENCED PANNERS FOR THIS.
You can "Build a Bag" and add more gold, bigger gold, or just give it a try with the 1 gram, be assured you will be 100% happy or I will refund you 100% of your purchase price including shipping when you send the gold back.
You can use options to add MORE and BIGGER gold to you order!
Once you have tried our paydirt gold concentrates you wont go anywhere else! Our Paydirt has been reviewed independently on Youtube and you can see that HERE and HERE and Klesh Guitars did a great review of my 1 gram bag
If you shop around you will see that our paydirt prices are very competitive and we have hundreds of reviews.
Every paydirt order is of course backed by our 100% money back guarantee for ANY reason.
Save this product for later