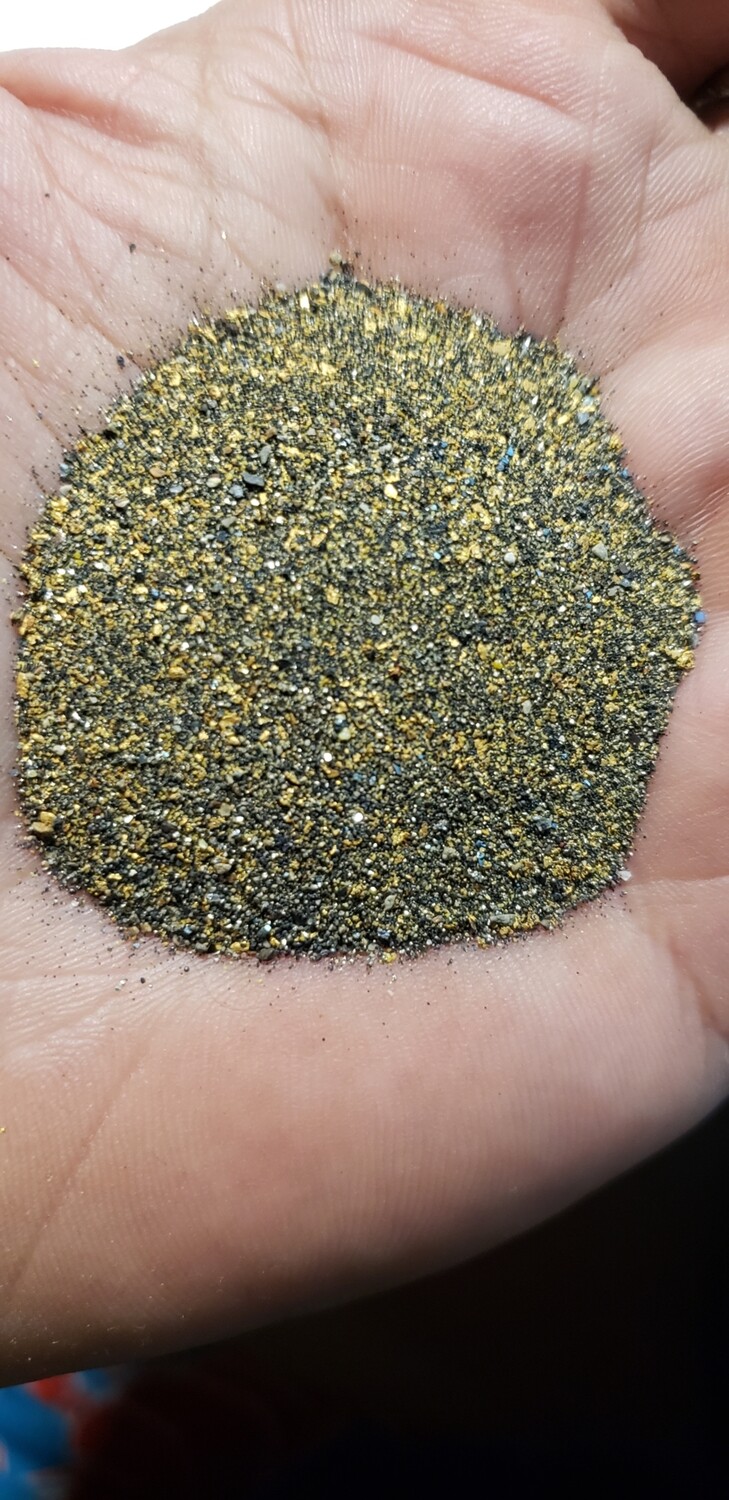 Black sand and gold only paydirt - 1 gram
SKU 00552
Product Details
Super fine gold Paydirt for sale
1 Gram of gold Guaranteed!
Black sand and gold PayDirt Sale – Paydirt bag of black sand gold concentrates is guaranteed to contain at least 1 gram of flakes and dust.
The is a bag of concentrates that weighs about 4 ounces. It is shipped in smaller envelopes so shipping is much cheaper!
THIS IS SOME OF THE TOUGHEST CONCENTRATES ON THE PLANET TO PAN!
You can "Build a Bag" and add more gold or just give it a try with the 1 gram and be assured you will be 100% happy or your money back!
Once you have tried our paydirt gold concentrates you wont go anywhere else! Our Paydirt has been reviewed independently on Youtube and you can see that HERE and HERE
If you shop around you will see that our paydirt prices are very competitive and we have hundreds of reviews.
Every paydirt order is of course backed by our 100% money back guarantee for ANY reason.
Save this product for later